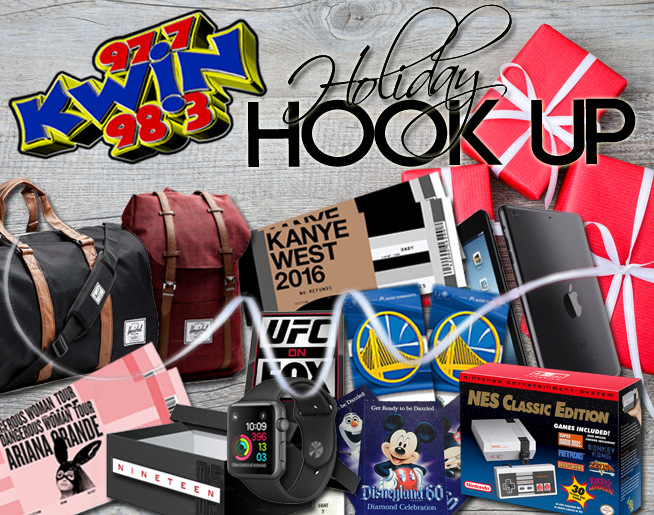 KWIN HOLIDAY HOOK UP kicks off this coming Monday
… enter to win THE YEARS MOST TRENDING GIFTS!
*Golden State Warriors tix, *Disneyland Tickets, *iPad, *Apple Watch, *Kanye West Tickets, *New Nintendo Classics *Ariana Grande Tickets, *UFC Tickets, *Shopping sprees from 1985 Gallery in Riverbank, *Herschel bags
 Listen at 7am, 11am & 4pm. When you hear your name, call us back within 10 minutes and you'll get HOOKED UP!
SIGN UP BELOW….